Lab & QC
As an important part of daily work, Unite Star's lab plays crucial role. A variety of advanced testing instruments allow us provide the customers more accurate result, for instance SP-62, TX323L and SK450 etc.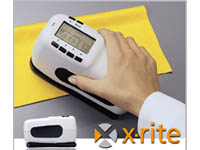 SP-62(Portable Sphere Spectrophotometer)

The SP62 Portable Sphere Spectrophotometer is convenient, cost-efficient and designed to provide fast, precise color measurement information on a wide range of materials, such as paper, paint, plastics, and textiles. Absolute and difference measurements are obtained for the following colorimetric systems, including: L*a*b*, ∆L*∆a*∆b•, L*c*h˚, ∆L•∆C*∆H*, ∆E*ab, ∆ECMC, ∆E CIE94, XYZ, Whiteness and Yellowness per ASTM E313-98.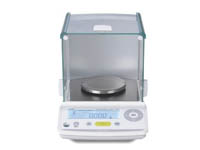 TX323L(Top loading Balance from Shimadzu)

TX323L Top loading Balance from Shimadzu, UniBloc weighing mechanism for speed, stability and durability. Back-lighted Display. Sliding glass door windbreak. Easy-Setting stability/response control, multiple units of measure, piece counting with storage of up to 5 unit weights, percent measure and comparator functions, auto print. Touch-key calibration with external weights (selectable range). 5-way menu navigation keys. Shimadzu Windows Direct communication function, built-in RS232. 120/240V A/C adapter, Kensington Security Slot, In-use Protective Keypad Cover.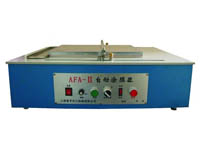 AFA-II(Automatic Film Applicator)
In order to obtain reproducible results from physical, appearance and chemical performance testing of surface coatings, it is essential to prepare uniform films of controlled thicknesses.This can be difficult to achieve with hand application methods which often result in variations between operators, and for this reason automatic application methods are recommended.

These instruments have a unique drive system that has been designed to run smoothly with all types of coating material at all film thicknesses to eliminate the "banding" that can occur with thin film coatings such as inks and transparent coatings such as wood stains or automotive clear coats.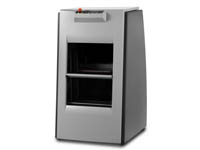 SK-450(Shaker)

The SK450 is the successor of the well known SO400 shaker. The system can handle containers up to 35kg, including oval and square shaped products.

The timer can be customized to your specific need by using the electronic display or by using the optional Shake Time Manager© pc software. It allows you to easily set a shake program (including variable speeds) on 1, 2 or all 3 of the available timers.

Another feature of the SK450 is its built-in grid adjustment: the shaker will automatically adjust to the local power supply, so no more need to order equipment specifically for the various regions.

The SK450 with its enhanced features is the ideal shaker for locations with a medium to high paint turnover.