News
Pigments and paints play an important role in colors

Everybody loves colors. Color inspires feeling and sentiment; it can make you happy or sad, confident or uncomfortable. It can also have the ability to raise the heart beats. All color is created from a collection of primary colors like blue, red, and yellow. Well, it is really amazing that all colors in the world are made with this simple technique. In colors, pigments and paints play an important role and bring emotions to the real world.


With the help of the pigments in the paints that involve high-end machinery and transportation coatings on the tankers, aircraft, boats, etc can be painted so easier. Pigments help to prevent anti-corrosive and extreme weather conditions. Moreover, the pigment for coating process is highly tough and need many steps for preparation in most of the industry segments which is not being affected by fading or darkening concerns. Moreover, pigments are essential raw materials, which producing coatings, inks, greasepaint, and colour papers and also used in plastic, rubber, and other synthetic filling and colouring.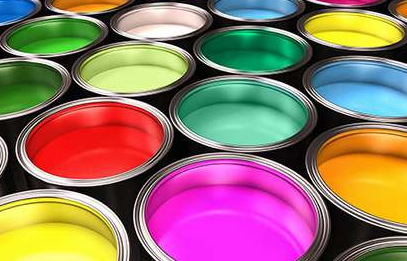 Which decides the color of pigment?

Based on its chemical structure the color of the pigment is decided. Moreover, the color is determined by the absorption and reflection of wavelengths of light at the surface of the pigment. The colored pigments absorb all the wavelengths of light. For example:
Blue pigment – reflects the blue color wavelengths of the incident white light and absorbs all the other wavelengths.
Black pigment – absorbs almost all the light.
White pigment – reflects almost all the visible light falling on the surfaces.

The coatings protect your walls and surfaces and improve the design and product quality with a unique variety of color, shine, sparkle, and flash effects.